'We're prepared' to tackle Omicron variant: Biden******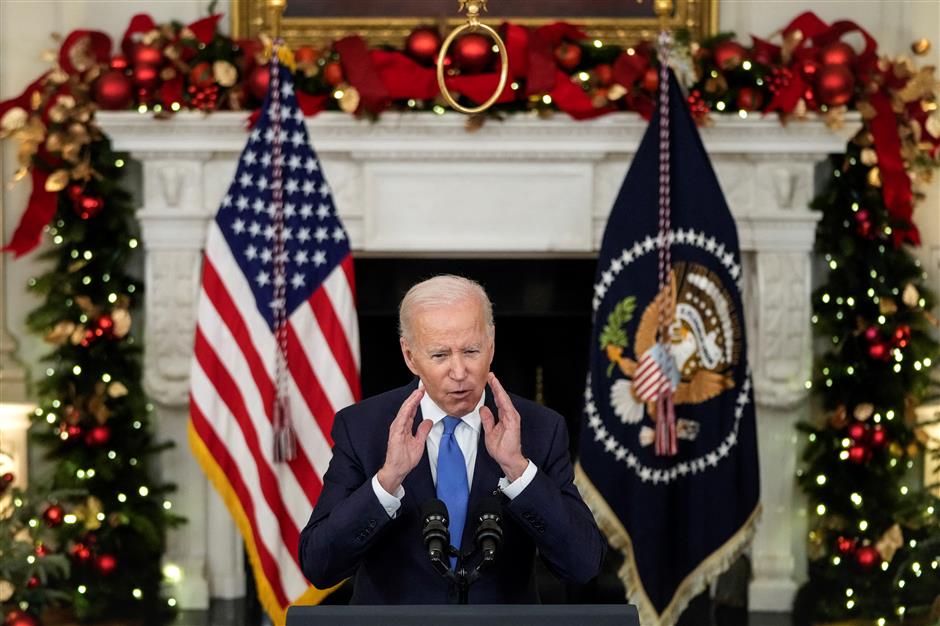 AFP。
US President Joe Biden speaks about the Omicron variant of the coronavirus in the State Dining Room of the White House on December 21 in Washington, DC.。
President Joe Biden on Tuesday sought to reassure Americans about the country's ability to battle the rapidly spreading Omicron variant, saying it was "prepared" to fight what is now the dominant coronavirus strain in the United States.。
In a televised address, Biden formally announced a raft of new measures to combat the winter surge – including shipping half a billion at-home tests – but denied his administration had failed to adequately prepare for the fresh wave of cases.。
"We should all be concerned about Omicron but not panicked," he said from the White House.。
"This is not March of 2020," he continued. "Two hundred million people are fully vaccinated. We're prepared, we know more. We just have to stay focused."
Biden stressed the country's immunization campaign would help prevent severe cases among the 62 percent of the population now fully vaccinated – while scolding the unvaccinated for failing to uphold their "patriotic duty."
He also urged everyone to get a booster shot in order to increase their level of protection against the highly mutated Omicron strain.。
"Just the other day, former President Trump announced he had gotten his booster shot," said Biden, calling the gesture "maybe one of the few things he and I agree on."
Beyond vaccines, the country's stockpile of medical equipment – including personal protective gear and ventilators – together with greater knowledge about how to tackle the virus without shutting down schools means America was in a far better position as compared with last year, he added.。
Biden announced his administration's plan to combat the surge, including deploying military personnel to hospitals, shipping supplies to hard-hit states and getting new free testing sites up and running.。
The federal government will mobilize 1,000 doctors, nurses and military medical personnel to be deployed across the country as needed in January and February.。
Washington is already sending additional emergency teams to the states of Michigan, Indiana, Wisconsin, Arizona, New Hampshire and Vermont.。
One of the most eye-catching steps was the announcement that the government will ship 500 million at-home tests to Americans who seek them.。
This would bring the United States more in line with fellow rich countries where the tests are widely available for free or at low cost – but the measure would only begin sometime in January.。
'More rapidly than thought'
Biden's administration has come under fire for its failure to be ready for the winter surge, America's fifth wave.。
But getting the virus under control has proved difficult in a country where vaccination and mask-wearing have become divisive political issues, and federal mandates end up in protracted legal battles.。
Biden has attempted to impose vaccine mandates on private businesses and federal employees but has resorted in recent weeks to little more than publicly beseeching people to get their shots.。
At-home tests are currently in scarce supply across the nation while there are long lines at free testing sites in major cities – reminiscent of the pandemic's early days.。
Biden, however, said it was impossible to anticipate the rate of Omicron's spread.。
"What happened was the Omicron virus spread even more rapidly than anybody thought," he told a reporter.。
Asked about the travel ban that was imposed on several southern African nations soon after the existence of the Omicron variant was first reported, he said: "I'm considering reversing it, and I'm going to talk with my team in the next couple of days."
陕西省一码通新变化!同一界面可表明防控码、行程卡、疫苗接种等******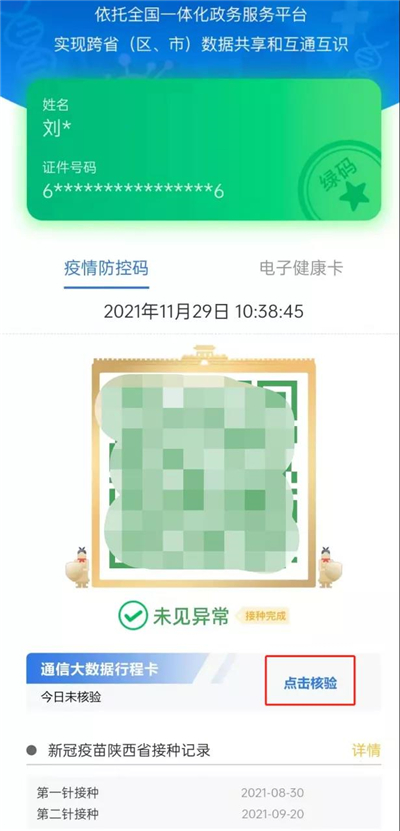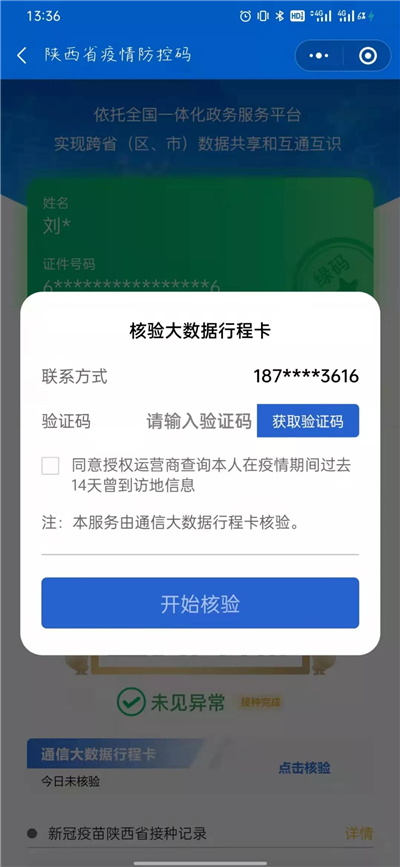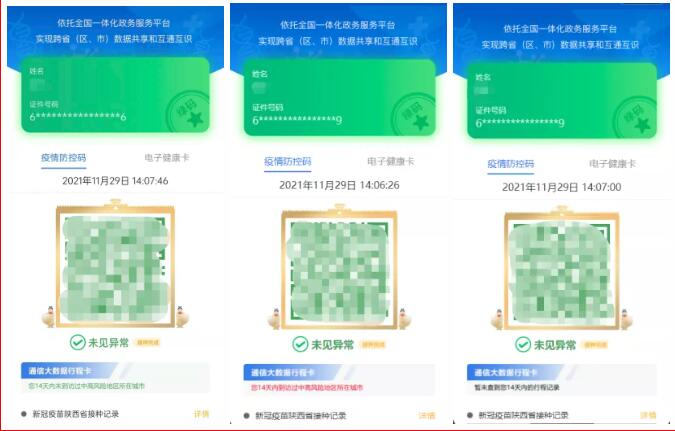 住户还能够在出行扫描仪场地码时,立即在展码网页页面下边"点一下核验",就可以同歩通讯互联网大数据行程卡信息,核验取得成功后会提醒您近期14天是不是到过中风险地域。那样疫情防控码和行程卡就可以同歩查验、同歩表明,大大的缓解了出行工作人员填写行程信息压力。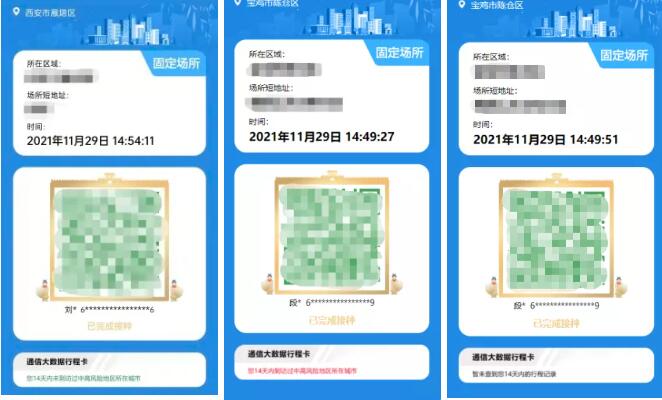 山西省疫情防控指引公司办公室规定全国各地应积极主动宣传策划疫情防控码查验的必要性,各市区各企业要加强疫情防控码的查验工作中,即时查验本人疫情防控码和核验已结合的通讯互联网大数据行程卡信息,进一步加强疫情防控码在关键场地的运用。积极主动推广并正确引导人民群众积极提早提供疫情防控码,提高关键场地疫情防控工作效率,一同牢筑疫防天然屏障。
【彩神vlll软件_首页👉👉十年信誉大平台,点击进入👉👉 打造国内最专业最具信赖的彩票平台,为您提供彩神vlll软件_首页用户登录全网最精准计划软件,APP下载登陆,强大的竞彩网上推荐!!】
Chinese regulators respect companies' independent choice of overseas listing venues: spokesperson******
BEIJING, Dec. 5 (Xinhua) -- China's top securities regulator and relevant regulatory authorities have always been open to and fully respect Chinese companies' independent choices of overseas listing venues in compliance with relevant laws and regulations, a spokesperson with the securities watchdog said Sunday.。
The remarks came after the United States Securities and Exchange Commission (SEC) released its rules for implementing the Holding Foreign Companies Accountable Act and certain Chinese company announced that it started to delist from the United States.。
"We have taken notice of this recent development and the market's concerns over the audit oversight issues and the prospect of domestic companies listing in the United States," said the spokesperson with the China Securities Regulatory Commission (CSRC).。
The spokesperson refuted some overseas media reports that Chinese regulators will ban overseas listing of companies with VIE structure and demand Chinese companies to delist from U.S. stock exchanges as "complete misunderstanding and misinterpretation."
"As far as we know, some domestic companies are actively communicating with domestic and foreign regulators to seek listing in the U.S. markets," the spokesperson said.。
In terms of audit oversight cooperation, the CSRC has recently conducted candid and constructive communications with the U.S. SEC and the Public Company Accounting Oversight Board to address issues in bilateral cooperation and has made positive progress on several important issues.。
"We believe that as long as regulators on both sides continue to conduct dialogues and negotiations in the spirit of mutual respect and trust, and deal with regulatory issues in a rational, pragmatic and professional way, we will certainly be able to find a mutually acceptable path of cooperation," said the spokesperson.。
The spokesperson noted that both sides have been cooperating on audit oversight of U.S.-listed Chinese companies, and worked together on pilot inspection programs in order to find a more efficient way of cooperation, which has laid a good foundation for future cooperation.。
In recent years, certain political fractions in the United States have turned capital market regulation into part of their politicizing tools, waging unwarranted clampdowns on Chinese companies and coercing them into delisting from U.S. stock exchanges.。
This lose-lose mentality goes against the fundamental principles and rule of law of the market economy, harms the interests of global investors, and undermines the international status of the U.S. capital markets, which benefits nobody, the spokesperson said.。
The spokesperson underlined that in today's era when the capital markets are highly globalized, it has become more imperative than ever for regulatory authorities to engage with each other on audit oversight cooperation in a pragmatic, rational and professional manner.。
"Forcing Chinese companies to delist from U.S. stock exchanges is by no means a responsible policy option," the spokesperson said.。
Talking about the series of policy measures that relevant Chinese regulatory authorities have introduced in the past months with respect to regulating the development of the platform economy, the spokesperson said these measures are aimed at limiting monopoly, protecting small and medium-sized enterprises, safeguarding data and personal information security, and preventing the disorderly expansion of capital.。
Regulators in other parts of the world are also taking various regulatory measures against such emerging issues and challenges, with a view to promoting the sound and sustainable development of platform economy, the spokesperson noted.。
"Therefore, relevant policy initiatives of the Chinese government are not targeted at specific industries or private companies, nor are they necessarily connected to overseas listing of Chinese companies," the spokesperson said.。
In the process of implementing the relevant policy measures, the Chinese regulatory authorities will continue to steadfastly promote reform and opening-up, strive to engage with stakeholders including investors, companies and peer regulators, and further enhance policy transparency and predictability.。
The CSRC will also continue its candid dialogues with its U.S. counterparts, and endeavour to resolve the remaining issues in audit oversight cooperation in the near future, the spokesperson added. Enditem。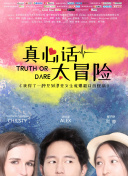 China coach Li urges team to "fight for every ball" in WC qualifier******
SHARJAH, UAE, Nov. 15 (Xinhua) -- China's national team head coach Li Tie has urged his players to "fight for every ball" in their upcoming World Cup qualifier against Australia.。
"We have overcome many obstacles to reach the final round of the qualifying tournament, therefore we cherish every game," Li told the pre-match press conference on Monday.。
"After five games, the team is getting better and better, while all the players are concentrated. I hope the players can do their best to play tomorrow's game well," he added.。
Australia beat China 3-0 in style when they met in Doha for the first time in the final round of the Asian World Cup qualifiers in September.。
"It was a high-tempo game that my players barely experienced before. Now they are getting used to the tempo. I told my players they must play better than the first leg and fight for every ball to create more difficulties for the opponents," Li said.。
China now ranks fifth in the six-team group with four points from five games, while Australia sits second with ten points. Li's team has to beat the Australians to keep their World Cup dream alive.。
"There is no doubt that the Australian team is better than us, as many of their players are based in European leagues. But nothing is impossible on the pitch, it's important that we have confidence in ourselves and never give up," Li added.。
Australian defender Harry Souttar will miss Tuesday's match due to injury, but the Socceroos head coach Graham Arnold said he doesn't worry about the team's defense.。
"It's a loss for our team because Souttar is a big central defender, but we still have some quality players. Millos Degenek is very experienced player, he played many European Champions League football, we expect he will have good performance," said Arnold.。
"We want to have good performance and look forward to winning the match," he added. Enditem。
196㎡简约原木风格,家就要温馨舒适!
1.中国最年轻的城市,正在疯狂建大学
2.杨超越晒纯欲风自拍 长发披肩温柔又俏皮
3.长沙市教育局:所有初中新生停止军训,已做安排的学校立即停止
4.多省公安系统人事调整,有一个显著特征