Panicking Kiev residents yearn for early ceasefire, return to peace******
Air raid sirens wailing across Kiev are awakening residents in the Ukrainian capital to the bleak reality of an ongoing military operation that is dangerously close.
For the past three days, residents have been going on a nerve-wracking trip to-and-fro between bomb shelters, grocery stores and their apartments as fears of imminent danger are compounded by anxiety over food shortages and risks of COVID-19 infection.
Iryna, a 28-year-old local who only gave her first name, told a Xinhua correspondent that she was horrified at the sound of bombing and shelling during the day, and was planning to stay in her windowless bathroom overnight in case of further air strikes.
The city of some 3 million people, once a hub of bustling activities, has been plunged into chaos since Day One of Russia's military operation on Thursday.
According to the latest information released by the two sides, multiple military targets across Ukraine were under attack; fighting was reported across several fronts; explosions were heard at Boryspil International Airport and other places across the city.
Sleep has been a luxury for many locals who stayed up all night fearing that they might miss the sirens and end up alone in the danger zone.
Oksana, a 40-year-old manager, who also only gave her first name, said she was hiding in an underground parking area following a siren on Day One, and has kept her bag at the door ever since.
"Like all people in my country, I am scared. I do not understand when and how this will end. It has been only one day of the war, but it seems to me that it has been a month. I hope that all of this can somehow be stopped," Oksana said.
In downtown Kiev, the local bus system, subway, banks, supermarkets, pharmacies and hotels were still running normally. However, operations in private shops and bookstores had ground to a halt due to curfews and air raids.
Long lines snaked outside of gas stations, water stations, supermarkets and ATMs as people scrambled to withdraw money and stock up on supplies.
Anna, 37, who also only gave her first name, told Xinhua that sales in her cosmetics stores in Kiev had dropped by 40 percent in the past month due to heightened tensions.
Not planning to leave the city because her children are still in school, she hoped that life could return to normal as soon as possible.
As some of Kiev's residents rushed into nearby churches and subway stations in a desperate attempt to avoid artillery fire, others were reportedly seen leaving the city on foot along the highway, carrying children, pets and suitcases.
According to the UN refugee agency UNHCR, around 100,000 people had fled their homes within Ukraine and several thousand more had left the country since the conflict erupted.
Refugee High Commissioner Filippo Grandi had voiced serious concern over the rapid deterioration of the situation as military operations unfolded across Ukraine.
"I hope that the Ukrainian society and leaders will remain cool and devoted to the strategic interests of Ukraine," a Kiev resident said. "I would like to believe that we will have enough composure and wisdom to overcome this."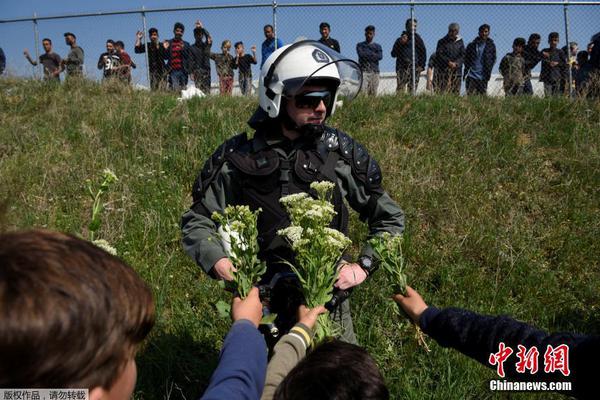 鹿角巷公布全国正牌门店名单:西安、咸阳、汉中有门店******
2月17日,#鹿角巷回应7000多家山寨店#成为了热搜话题,著名网红奶茶店鹿角巷在官方微博发布声明:将花一个亿打假,同时还公布了正牌门店列表。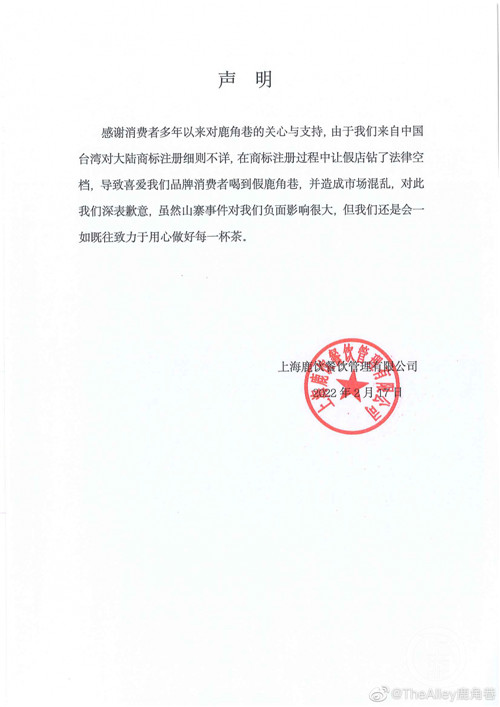 鹿角巷官方声明
让人惊讶的是,在鹿角巷官方网站公布的正牌门店(列表)当中,并没有重庆地区门店的身影。上游新闻记者经过调查后确认——重庆已经没有鹿角巷的正牌门店了。
【彩神vlll官网_首页👉👉十年信誉大平台,点击进入👉👉 打造国内最专业最具信赖的彩票平台,为您提供彩神vlll官网_首页用户登录全网最精准计划软件,APP下载登陆,强大的竞彩网上推荐!!】
Analysis: Four things we learned in Spain's Matchday 10******
MADRID, Oct. 25 (Xinhua) -- Real Madrid beat FC Barcelona in the 'Clasico' in the Camp Nou Stadium, while Real Sociedad remain top of LaLiga after a thrilling 2-2 draw away to reigning champions Atletico Madrid. Here are some things we learned in LaLiga this weekend.
1. Clasico shows where Real Madrid and Barca are right now
Nobody who watched the game could argue with Real Madrid's win over a Barcelona team that was high on effort, but which struggled to create chances and lacked the tactical discipline to deal with their rival's attacks.
It was enough for Real Madrid to keep their shape in midfield and defense because they knew that sooner or later, Vinicius Jr or Karim Benzema would find the space to launch a counter-attack.
That is exactly what happened as Madrid exploited the room Barca left them and Carlo Ancelotti's men took the points without doing anything really special other than tactically being better than Barca and not making mistakes.
2. Ancelotti wins tactical battle with Koeman
The biggest worry for Barca fans is that Real Madrid coach Carlo Ancelotti won the tactical battle with Ronald Koeman, by sending out a well-balanced side that had pace in attack. Ancelotti relied on the experience of Toni Kroos, Luka Modric and Casemiro in midfield and they kept their shape throughout the game, forcing Barca to look to attack using the flanks.
Koeman made the mistake of using the solid but awkward Oscar Mingueza at right back where Vinicius Jr found space throughout the first half, while Sergino Dest, who dropped deep to replace Mingueza after the break offered less than Coutinho going forward. It was only when Kun Aguero came on late in the game that Barca had a focal point in attack.
Koeman must also worry about the form of midfielder Frenkie de Jong, who was poor all game.
3. Atletico and Real Sociedad serve up a thriller
Two and a half hours after the game between Barca and Real Madrid finished, Atletico and Real Sociedad served up 90 minutes of football that was probably higher in quality than the spectacle at the Camp Nou.
Real Sociedad showed why they are top of the table as Alexander Isak and Alexander Sorloth led a display of attacking football that tore Atletico to shreds, but once Joao Tomas set up Luis Suarez to pull a goal back in the 61st minute, Atletico were on the front foot and equalized with a Suarez penalty to set up a frantic last 15 minutes.
After watching the 'Clasico' it was the sort of match that makes you think that this year's title could also be destined for a side other than the 'big two.'
4. The VAR shows its worth
The VAR has been much criticized since it was brought into use, but this weekend showed that it can correct bad decisions.
In the first instance, the VAR called the referee's attention to Alberto Moreno's foul on Unai Vencedor (one nobody saw in the moment it happened) and the resulting penalty gave Athletic Club Bilbao a 2-1 win over Villarreal.
Villarreal coach Unai Emery wasn't happy about the decision, but there is no doubt that it was a foul and therefore a penalty.
The second decision saw the VAR advise that Mikel Merino had caught Luis Suarez with a late challenge in the Wanda Metropolitano and Suarez's spot-kick earned his side a point.
Sometimes the VAR is only discussed if there are mistakes, correct decisions also need highlighting. Enditem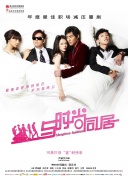 西安江林新城欠了2600多万元供暖费?住宅小区住户担心危害今年冬天供暖******
  本认为供暖之际,没想到热力公司却在住宅小区贴出一纸通告,说由于很多年托欠热费2000余万元,今年冬天没法确保供暖。这一信息可让坐落于西安南三环的江林新城四期业主们震惊了。
  华商报收到了多名业主相关这事的体现,大伙儿很吃惊,这几年一直按照规定在供暖时节前就交纳了所有的暖气费,如何忽然会欠了那么多的钱?据了解,11月5日,给住宅小区供暖的明德热力公司忽然在住宅小区每一个住宅楼都贴到了通告,说住宅小区欠高额暖气费,假如还不缴清,就无法确保供暖顺利开展。
  "大家住宅小区几千户人,气象预报说这个冬天又有点冷,如果不供暖,老老小小的该怎么熬?"业主们很担忧。以前物业公司早已通告了交暖气费,通水这种程序流程,大伙儿也在相继交暖气费中,如今忽然产生那样的意外事故,让人没法接纳。
  在业主们出示的热力公司通告上,陕西省明德供暖有限责任公司用户部告之江林新城四期众多业主称,2021年度供暖季即将开始,但贵物业公司企业自2018年起,每一年托欠热费未向我司交纳,目前为止,各类扣费总计达到26567430.26元,数次出函催款均没什么进展。为回应西安市市委,市人民政府"从今年起西安市区要全面实施无煤焦化"的呼吁,我司2021年投巨资新创建了7台与燃煤蒸汽锅炉等容积的天然气锅炉。因为天然气供暖基本建设投入大,运作成本增加,用供气量要提早购置,因而,我司今年冬天已乏力再垫付资金为江林新城住宅小区给予热原。现专此敬告众多业主,如贵物业公司于2021年11月15日前未将以往各类扣费及2021年取暖费一次性向我司结清并签署今年冬天《供用暖合同》,我司将没法确保贵住宅小区今年冬天供暖工作中的顺利开展。
  对于此事,江林新城物业管理工作员说,针对托欠热力公司热费一事并不清楚,但现阶段上级领导的告知书是,假如业主们交费率做到65%,便会确保11月15日起宣布供暖。
  "大家都一切正常交纳了暖气费,热力公司却这样说欠了那么多的钱,那大家交的钱到底去哪了?"业主们觉得,像这类大中型住宅小区,每一年的暖气费并不是小数目,应当有单位管控,保证准时向热力公司交纳,不然物业管理应当依规担负侵吞的义务。与此同时,眼见就需要供暖了,热力公司做为公共事业服务项目企业,都不应当以物业管理托欠热费为由,私自终断对众多住户的供暖服务项目,这也不是个性化的个人行为。
  华商报新闻记者 李琳。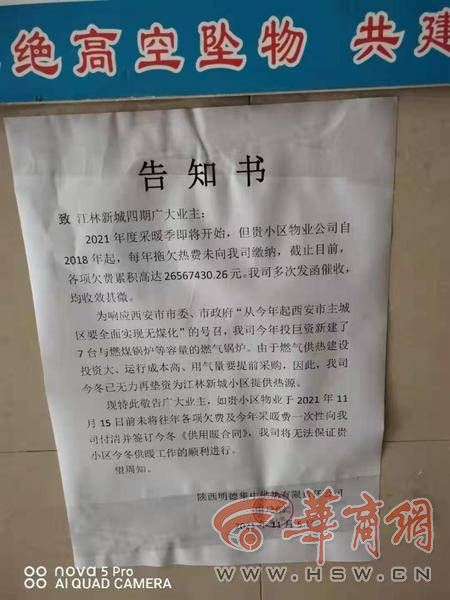 来源于:华商网-华商报。
编写:报刊社方方正正。
17家知名开发商向政府求助后 合肥开了会
1.航拍赣鄱:初秋时节!山水田园风光美
2.财联社时评:"恶意维权"岂能滥用?房企应审慎面对购房纠纷
3.空置率炸出一堆省会城市 中国房子早过剩了
4.汽势新车:吉利ICON换装四缸机 这款巧克力10.99万元起