Djokovic back in detention as Australia cancels visa******
AFP
Novak Djokovic of Serbia attends a practice session ahead of the Australian Open tennis tournament in Melbourne on January 14, 2022.
Novak Djokovic was again detained in Australia on Saturday, after authorities ripped up his visa for a second time and declared the unvaccinated tennis superstar a threat to the public.
Court documents showed the 34-year-old Serbian was currently being detained at an address in Melbourne, as his appeal against deportation is heard.
Just two days before the Australian Open begins, the world number one is again focused on law courts rather than center court in the latest twist in a high-profile row over his COVID-19 vaccine status.
Immigration Minister Alex Hawke now claims Djokovic's continued presence in the country could "foster anti-vaccination sentiment" and even spark an "increase in civil unrest."
Djokovic was summoned to appear before immigration officials in Melbourne ahead of emergency Federal Court hearings on Saturday and Sunday.
He was allowed to follow court proceedings from an address – believed to be his lawyers' offices – under guard of two Australian Border Force officers.
This is the second attempt by Australia's conservative government to deport Djokovic, one of the world's most high-profile COVID-19 vaccine sceptics.
The 34-year-old Serbian used a medical exemption to enter Australia earlier this month, hoping to challenge for a record 21st Grand Slam title at the Open.
Amid public outcry, Prime Minister Scott Morrison's government revoked Djokovic's visa on arrival.
Many Australians – who have suffered prolonged lockdowns and border restrictions – believe Djokovic gamed the system to dodge vaccine entry requirements.
But the government was humiliated when a judge reinstated Djokovic's visa and allowed him to remain in the country.
This time, the government has invoked exceptional – and difficult to challenge – executive powers to declare him a threat to public health and safety.
The government argues that Djokovic's presence is a threat to public health and order, particularly as Australia suffers a tidal wave of Omicron infections.
His continued presence in the country "may pose a health risk to the Australian community" by solidifying anti-vaccine sentiment and discouraging people from getting boosters, Immigration Minister Hawke argued, according to a court filing released on Saturday.
Djokovic's lawyers argue the government "cited no evidence" to support their claims.
The minister admitted that Djokovic is at "negligible" risk of infecting Australians, but argued his past "disregard" for COVID-19 regulations may pose a risk to public health and encourage people to ignore pandemic rules.
'Health and good order'
The tennis ace contracted COVID-19 in mid-December and, according to his own account, failed to isolate despite knowing he was positive.
Public records show he attended a stamp unveiling, youth tennis event and granted a media interview around the time he got tested and his infection was confirmed.
In a statement, Hawke said the government was "firmly committed to protecting Australia's borders, particularly in relation to the COVID-19 pandemic", citing "health and good order grounds" for the decision to cancel Djokovic's visa once again.
The minister said "it was in the public interest to do so."
The government has agreed not to deport Djokovic until the hearing is over, barrister Stephen Lloyd told an emergency late-night federal court session on Friday.
Djokovic is the Australian Open's top seed and a nine-time winner of the tournament. He had been practiscng just hours before Hawke's decision was announced.
It is unclear if Djokovic will choose to stay and fight the case if he believes he is unable to compete in the Australian Open.
Serbian President Aleksandar Vucic on Friday accused Australia of "mistreating" the country's biggest star, and a national hero.
"If you wanted to ban Novak Djokovic from winning the 10th trophy in Melbourne why didn't you return him immediately, why didn't you tell him 'it is impossible to obtain a visa'?" Vucic said on Instagram.
"Novak, we stand by you!"
'In the public interest'
Prime Minister Morrison backed the decision, saying: "Australians have made many sacrifices during this pandemic, and they rightly expect the result of those sacrifices to be protected."
The visa cancellation effectively means Djokovic would be barred from obtaining a new Australian visa for three years, except under exceptional circumstances, ruling him out of one of the four Grand Slam tournaments during that time.
He is currently tied with Roger Federer and Rafael Nadal with 20 Grand Slam titles each.
Former world No.1 Andy Murray, who will play at the Open, said on Friday he hoped Djokovic's status would be cleared up.
"It just seems like it's dragged on for quite a long time now and (it's) not great for the tennis, not great for the Australian Open, not great for Novak," Murray said.
Other players, including world No. 4 Stefanos Tsitsipas, have criticized Djokovic.
"For sure he has been playing by his own rules," Tsitsipas told Indian broadcaster WION on Thursday.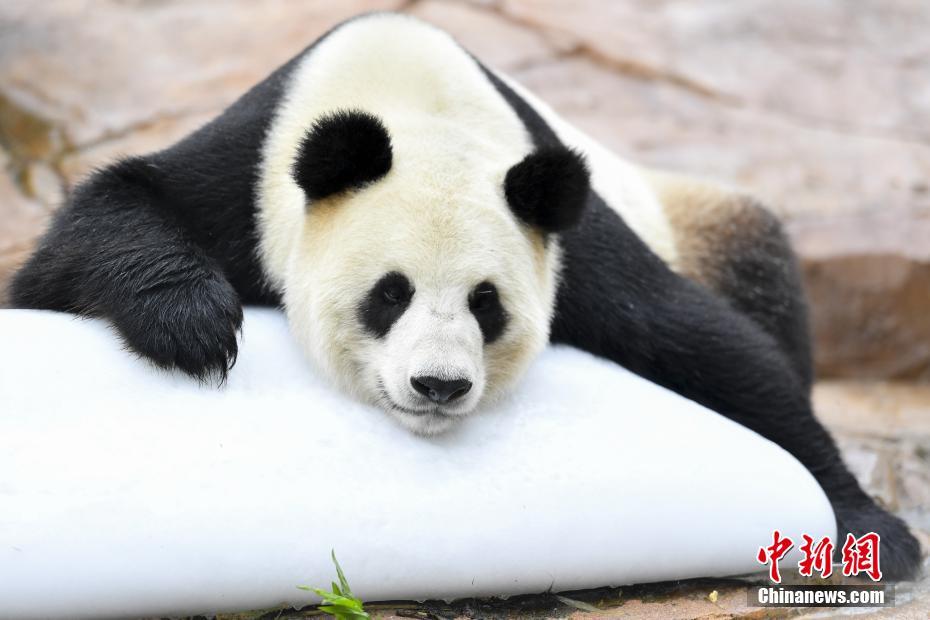 ​华商记者帮******
刘先生反映:
家住西安市雁塔区等驾坡街办秦川小区的刘先生说,妹妹于一个多月前出差去天津,因天津疫情滞留当地,目前已经做了八轮核酸了,一切都正常,想知道能回西安吗?能回的话都需要些啥手续?
记者帮忙:
华商全媒体记者电话联系了刘先生,他妹妹所待的区域是天津市东丽区,想于1月30日乘坐高铁回西安,不知道需要哪些手续。
记者联系了西安市雁塔区等驾坡街办,工作人员说,根据相关文件规定,对于中高风险区域回来的需要集中隔离,而非中高风险地区的,则无而须集中隔离,只需要48小时核酸阴性证明,行程码和健康码都正常,即可回来,建议家属向所在社区报备一下,返回者要进行一个14天健康监测,需向相关人员报告每天的体温及身体情况。工作人员补充道,可在国家政务服务平台里,点开各地疫情风险等级,即可查询到当前所在位置的疫情风险等级。
处理结果:
记者将上述介绍转述给刘先生,他说会马上将消息告知妹妹,妹妹可以启程回家了。
华商全媒体记者 苗巧颖
来源:华商网-华商报
编辑:方正
【红运彩票app_红运彩票app下载-标准版👉👉十年信誉大平台,点击进入👉👉 打造国内最专业最具信赖的彩票平台,为您提供红运彩票app_红运彩票app下载-标准版用户登录全网最精准计划软件,APP下载登陆,强大的竞彩网上推荐!!】
起早贪黑 "90后"女护士在西安战"疫"中用vlog记录心愿******  
西安这轮肺炎疫情爆发至今,尤其是12月23日全省采用严苛的管控措施,在封控区、监管区采用了积放规模性的Dna筛选。西安莲湖阿利门诊所"90后"护理人员司瑞颖持续14天恪守在一线,为小区人民群众开展抗体检测,她用vlog纪录战"疫"愿望。
  小编:陈昌奇。
  新华通讯社音频视频部制做。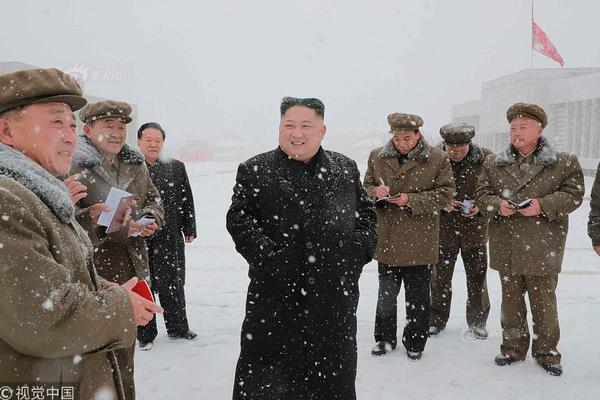 Clasico not decisive, but Koeman needs a win to avoid more questions over his future******
MADRID, Oct. 23 (Xinhua) -- FC Barcelona entertain Real Madrid in the first of at least three meetings between the two clubs this season when the two teams meet in the Camp Nou on Sunday afternoon.
Spain's traditional rivals will play each other again in the semifinals of the Spanish Supercup in January, as well as in the second league game at the end of March, but this game will probably set the tone for the coming months.
Barca go into the match after a 3-1 win at home to Valencia and a vital 1-0 victory against Dynamo Kiev on Wednesday night to keep their Champions League hopes alive.
However, neither of the displays were particularly convincing and a heavy defeat to Madrid would mean coach Ronald Koeman's job remains under threat.
Koeman will be without injured Ronald Araujo, arguably his best defender at the moment, while young midfielder Pedri is also sidelined with a knee injury and left back Jordi Alba will need a late test on an ankle injury he picked up in midweek.
Araujo's injury will see Eric Garcia play in defense, while 17-year-old Gavi will probably continue in midfield alongside Sergio Busquets and Frenkie de Jong, while Ansu Fati and Memphis Depay will lead the Barca attack.
Fati signed a new contract until 2027 on Friday and the 18-year-old will carry many of Barca's hopes on his young shoulders.
Real Madrid travel to Barcelona after a 5-0 win away to Shakhtar Donetsk, which ended a worrying run of form for Carlo Ancelotti's side, and the Italian would again be under the stoplight if his side lose in the Camp Nou.
Ancelotti has good news on the injury front, with Eden Hazard and Dani Carvajal near returning to full fitness, although he is unlikely to risk either of the injury prone duo.
Ferland Mendy's return at left back gives the defense better balance, while Ancelotti will return to his experienced trio of Toni Kroos, Casemiro and Luka Modric in midfield, with Fede Valverde and Eduardo Camavigna able to provide energy from the bench.
Karim Benzema and Vinicius Jr will carry Real Madrid's attacking hopes, with the in-form duo posing a huge threat to a Barca defense that has failed to convince at times.
Although there are just two points between the two teams and a game in matchday 10 0f LaLiga is not decisive, there is a feeling this game will have a big influence on the coming weeks and it is vital for Barca's stabilty to avoid defeat. Enditem
科技部首批支持建设十个人工智能示范应用场景
1.邮报:切尔西最初担忧坎特重伤,现在乐观认为不会长期缺阵
2.孙春兰赴海南指出2堵点 海南卫健委副主任多了个身份
3.李想:理想纯电车型充电10分钟续航400公里 明年推出第一款纯电车型
4.海口航班陆续恢复,新上线"预约候补购票"功能